Our Altar boys give a precious service to our Church and Community. They help the priest during Mass and other liturgical services with love and devotion. They also set a good example to the whole congregation since they are highly visible and able to help the people in the church to also be reverent.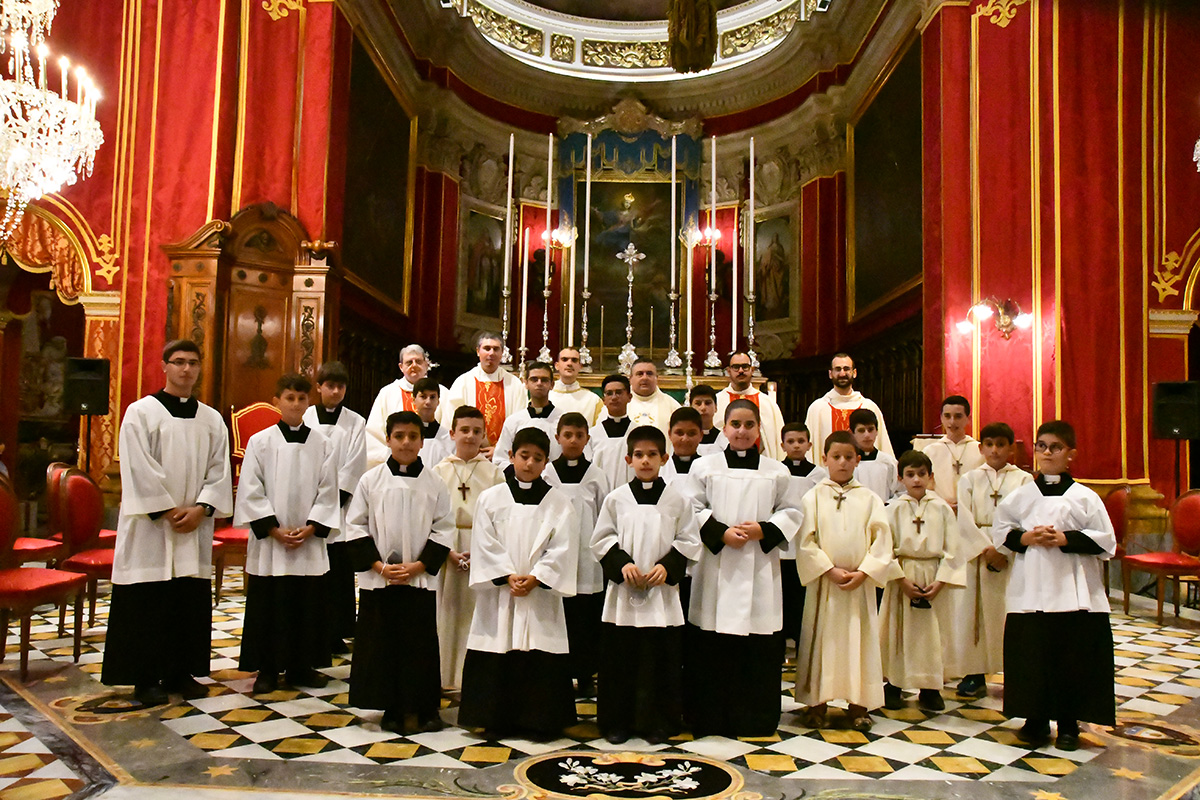 As servers, they must follow the example of Jesus, and must live by following His example of love, generosity, commitment and precision. In the history of the Church there have been many characters who could represent the ideal model for Altar Servers, like Saint Tarcisius, who lived in the era of the first Christian communities in Rome and was killed by his pagan peers because he made himself available to carry the Blessed Sacrament to Christian prisoners, or Saint Dominic Savio, who had Saint John Bosco as a teacher and guide, and devoted his short life to this brothers and the community.
Apart from services, our altar boys meet on a frequent basis to keep learning about their service but also to have fun together with frequent outings, games and activities.